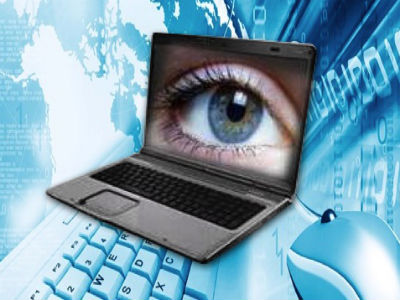 It is becoming increasingly easy to get into trouble in the Cyber World with its exponentially diminishing privacy and associated dangers.  Today got off to a rocky start when I opened up a stern and upset Facebook message from my brother ordering me to immediately remove adorable photos of his six month old baby (with his cute little booty showing) which I innocently posted on Facebook last night.  My brother's rebuke was uncomfortable but I quickly recognized its validity.  Fear of pedophiles and photos with GPS links identifying private locations came to mind as I vividly recalled my own nervousness and intense fear when my teenagers first began to use the internet, MySpace and Facebook.
It is critical to consider consequences before taking to cyberspace as seen in the results of the incidents below:


Student drops out of UCLA after anti-Asian rant backlash
Starbucks employee fired after posting parody song
18 year old becomes "Registered Sex Offender" until age 43 after sexting naked photo of 16 year old ex-girlfriend
Senator Weiner resigns after Sexting Fiasco
Where does one begin to figure out the countless ways in which we unconsciously put ourselves and others at risk? More importantly, how can we take steps to prevent this and to protect ourselves, our families, our friends, our businesses and anyone else that we inadvertently place in harm's way as a result of seemingly harmless actions?
The first step is to recognize that the Internet and Social Media contribute to a dangerous lack of privacy with increasing negative and sometimes detrimental consequences.  Cyber-stalking, fraud, job-loss, withdrawal of college admissions, pornography, phishing, viruses, malware, tracking cookies, identity theft and hacking illustrate only a few examples.  As we rapidly shoot out e-mails, post photos and videos, comment on blogs and joyously share our daily (or hourly) activities and lives on Twitter and Facebook, we must pay attention to what we are doing so seemingly innocent actions don't result in ugly outcomes.
https://what-is-privacy.com/wp-content/uploads/2011/10/Internet-Privacy.jpg
300
400
Hayley Kaplan
https://what-is-privacy.com/wp-content/uploads/2017/06/logonew.png
Hayley Kaplan
2011-10-03 22:07:18
2014-02-15 19:38:38
Internet Privacy Issues: Think twice before launching into Cyberspace