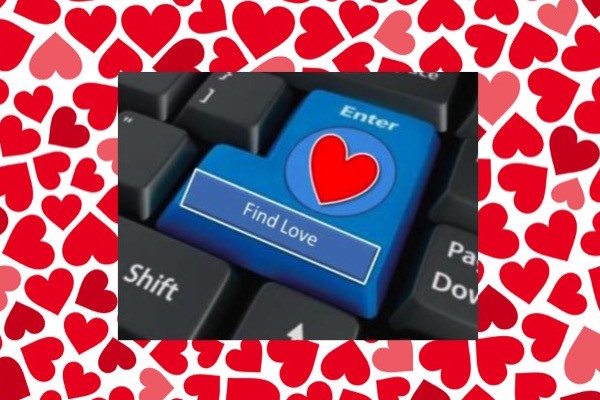 A gorgeous friend signed up on a specialty internet dating site by creating three diverse faux-profiles that ranged from innocent-and-demure to exciting-and-sexually suggestive. She was careful to avoid authentic information and real photos as she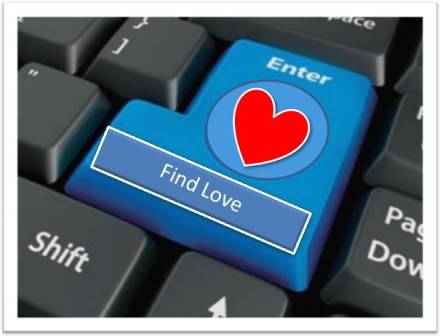 wanted to keep her true identity private. Before long, she went on a hot date with a tall, dark and handsome member she met from her conservative profile. They had a great time and he immediately told her she was the only one he wanted to date. Great in theory, but, two days later Mr. Dark and Handsome sent an email to her adventurous-and-risqué profile asking to meet in person. So much for honesty and exclusivity! Seems some internet dating and relationship tips are in order for on-line and off-line safety.
It is easy for people to pretend they are something they are not online and there is a huge risk in moving relationships offline from the virtual world. Predators and con-artists are adept in stalking paid and free sites as well as chat rooms so it is up to each individual to be careful and diligent. The suggestions in this article are geared toward on-line dating, however, they apply to any on-line situation where one may not know the true identity of who they are communicating with. Similarly, the guidelines regarding the first face-to-face meeting extend beyond the dating world to any first time meeting with a stranger.
HOW TO TAKE PRECAUTIONS WITH STRANGERS ONLINE AND IN CHAT ROOMS:
Guard your identity ferociously
Do not include personal information in your online profile
Do not share personal identifying information (real name, email or home address, cell or home phone numbers or place of employment)
Do not post the names of your current school, college or university
Remember that with a first name, a last name and a city, it is simple to track down personal information (address, phone number, age and other vital information)
Do not give strangers access to your social networking sites as the information on these sites is a gift to a predator
Be extremely careful with what you post on social networking sites if you plan to share this information with strangers
If you post personal information on social networking sites, set up strict privacy restrictions to give access to trusted people only
Know if your camera or cell phone is GPS enabled. If so, do not send images from your cell phone or camera via email or text as they can be used to locate you
Keep your online access information confidential
Avoid communicating on a public or shared computer where login information can be traced
If anyone else uses your computer, do not use automatic login features and do not save passwords to avoid entering a password each time you enter
Do not share login information and passwords with others
Remain anonymous until you feel comfortable
Use the technologies of online services that allow you to communicate internally. Most dating sites provide mailboxes and instant messaging features for their members so that no additional personal contact information need be revealed.
As a second option for privacy, set up a separate email account that doesn't use your real name. This is easy and quick to do with providers such as Gmail,

Hotmail

or Yahoo. For other free email options, see the DMOZ directory of free web-based mail services
A free Skype account can be set up and calls can be made with or without video. You can use your Skype account to call a land line or cell phone for a very reasonable and inexpensive cost per minute.
Block and report users who are verbally abusive.
Block and report users who pressure you for personal or financial information.
Terminate the chat or online connection if you become uncomfortable
If you are asked for information you don't want to reveal, tell the person you are not comfortable because you don't know them yet. If they are accepting, you can continue to get to know each other, if not, end the communication right there.
Get to know the person well enough before meeting offline
Ask a lot of questions
Stay away from anyone that won't take no for an answer
Stay away from anyone who pressures you for any kind of personal or financial information
In the interest of safety, once you decide you want to meet in person, it's a good idea to know the real identity of the person you are meeting ahead of time so you can do some research on them. There are many internet resources available for this. Start with Google and pipl.com.
SAFETY TIPS FOR MEETING IN PERSON – LOCALLY OR LONG DISTANCE
Stay in close touch with a family member or friend
Share your plans and destination with someone who can easily follow up on your safety

Let them know who you are meeting, where you are meeting, when you are meeting and when you plan to return
Set up one or more times to be in touch to make sure everything is okay
Let the stranger know that someone knows about your meeting or "date" and is expecting to hear from you
Consider "doubledating" or taking someone with you for the first meeting
If necessary, someone can observe from a discreet and safe distance without intruding on the first meeting or date
That person can drop you off and leave after meeting the stranger with you for the first time
Keep a cell phone with you at all times
Make sure your cell phone is fully charged and take a charger with you for long distance travel
Drive yourself or arrange your own transportation
Do not accept a ride from or enter the vehicle of the person you are going to meet
Meet in a public place
For the first meeting, getting together during the day is better than at night
Make sure the meeting place is well-populated and well-lit
Stay in the well-populated location for the entire first meeting or date
Do not go to a remote or private location. Avoid meeting anywhere without cell phone reception
Do not reveal the location of your home, hotel or place where you are staying
Never stay with a stranger when you are meeting out of town
Do not go to the stranger's home or invite the stranger to your home the first time you meet
Be certain of the stranger's identity and be comfortable you are safe before giving out your home address or going to anyone else's home
For out of town meetings, do not share the location of where you're staying with the stranger you're going to meet for the first time
Always be aware of your surroundings
If you have a beverage, keep an eye on it at all times so that nothing can be put in it (drugs)
If you need to leave for any reason without your drink, (to go to the bathroom, for example) ask for a fresh drink when you return
Keep track of all personal belongings to avoid theft – especially items that contain personal information such as your wallet
Stay sober
It is best to avoid alcoholic drinks when you meet for the first time
Avoid drugs and excessive alcohol so you are fully aware and in control of your decisions and actions
Do not do anything that could impair your judgment and put your safety at risk
In March of 2012, the office of the Attorney General signed a Joint Statement of Key Principles of Online Dating Site Safety with major dating sites including eHarmony and Match.com. Dating sites are required to educate and empower members and to screen for registered sex offenders. But laws change and improve slowly and technology and behaviors evolve and change rapidly. With this in mind, the ultimate responsibility falls upon each individual using the Internet. Each member using an online dating site should read and follow the site's safety guidelines. Taking any online relationship offline carries similar risks, whether for dating or meeting for other reasons as well. Common sense should prevail in each circumstance. The message remains consistent – always exercise care and vigilance when using Technology, the Internet and Social Media.
https://what-is-privacy.com/wp-content/uploads/2017/03/Online-Dating.jpg
400
600
Hayley Kaplan
https://what-is-privacy.com/wp-content/uploads/2017/06/logonew.png
Hayley Kaplan
2012-04-15 09:30:54
2017-04-07 00:50:32
Internet Dating & Relationships: On-line and Off-line Safety Tips