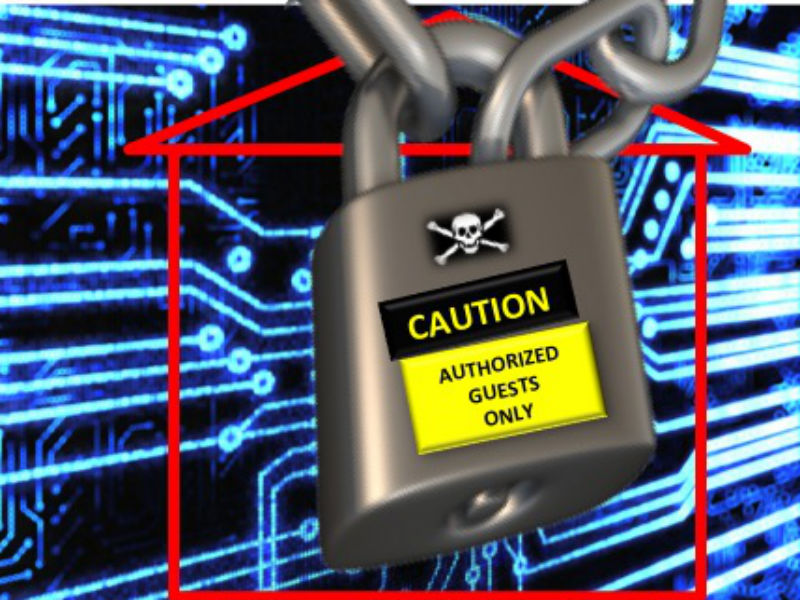 When it comes to cyber security at home, it's important to establish a game plan for all household technology users that is realistic and manageable. An updated and thorough game plan can greatly reduce and even prevent identity theft and infection from computer viruses and malware. Everyone  must understand the plan, what risks you want to prevent and how you can all minimize these risks. Furthermore, to stay secure, everyone must be willing to go along with the plan not only at home, but also away from home.
STEP 1:  Take ownership of your home network's administrative credentials
To add an extra layer of protection, purchase and use your own router instead of one given to you by your ISP (Internet Service Provider). I'm very happy with our Cisco Valetplus Wireless Router which sells for about $100 but there are many others to choose from.
Many people have their home networks set up by a consultant or Information Technology (IT) person. It is critical to know your administrative passwords and network names. If you get assistance setting up your home network, be sure to keep your passwords private and write down directions for changing them when necessary. Keep this information in a safe location that is free from prying eyes. (Better to not store it on your computer or in the cloud)
STEP 2:  Be careful and selective about the name you choose for your home network
Never use your name or something that identifies it as yours when selecting or changing the name of your network. In fact, it's not a bad idea to name it a version of something intimidating such as "Trojan, Malware, Hacking Foundation or Infection Root." I wouldn't want to use free internet on one of those networks, would you?
STEP 3:  Set up a separate secured network for guests
When household visitors or guests ask to use your Internet with their portable devices, do not casually give out your home network password. Instead, set up a guest network for visitors and your children's friends and change that password frequently. All household members and guests should  follow the same rules to maintain cyber security in your home.
If you've used the Internet at my house, you know our family is guilty of breaching the "don't give out your home network password rule!"  My sons and their friends have often battled with strangers in on-line video games using our home network.  But, this has changed now.  These days, our guests can expect a few brief guidelines they will need to agree to in exchange for a password to our secured guest network.  So far, so good.  Everyone seems to be comfortably on board.
STEP 4:  Change your wireless passwords regularly
I probably don't have to remind you to change your network password on a regular basis, but I do want to remind you to keep a list of all the places you need to update your password each time you make a change. The first time I changed our network password,  I missed out on some favorite TV shows.   They didn't record on our TIVO DVR because it was unable to connect to the internet for updated programming information after I forgot to update the password for the device.
STEP 5:   Teach household members what to do, how to do it and when to be suspicious.
Maintenance, using antivirus software, doing software updates and backing up data is of high importance and should be done consistently by everyone on the devices they use.  Kids and teens must understand that using technology comes with great responsibility and they need to follow the rules.  Children should be watched or at least think they are being watched – fortunately, there are many programs available to help parents with this task.
Lastly, everyone should know how to identify signs of a breach and also what to do if there is a breach. If anyone notices a problem, it is a good idea to disconnect from the Internet rather then to shut down the computer. After Internet access is stopped, help can be calmly sought out from an IT Professional or from a virus protection software company.
A few points of discussion for household members:
Safe surfing
Chatrooms, dating sites and talking to strangers
Pornographic or sex sites
Internet Shopping
Internet Gaming
Keeping private information private
Keeping virus prevention software up to date on all devices
Avoiding free WIFI and unsecured networks
Watching out for free downloads
Understanding phishing emails
If you have something to say about cyber security at home, we'd like to know!
https://what-is-privacy.com/wp-content/uploads/2012/06/Home-Cyber-Security.jpg
600
800
Hayley Kaplan
https://what-is-privacy.com/wp-content/uploads/2017/06/logonew.png
Hayley Kaplan
2012-06-25 15:23:02
2014-03-04 14:24:41
Cyber Security for Home Networks - 5 Important Steps