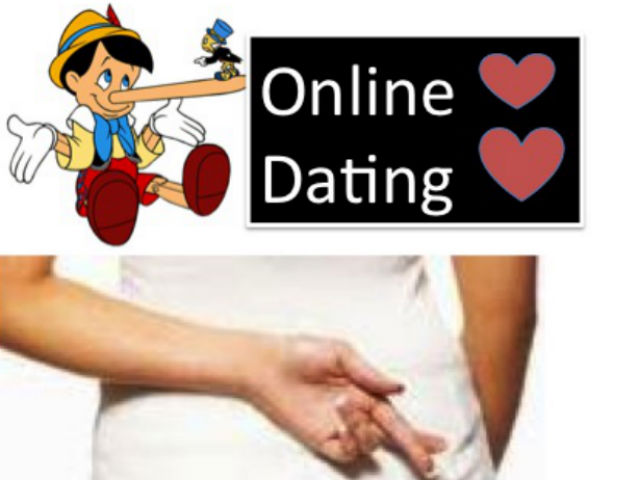 When it comes to online dating, it's obvious, but I'm going to say it anyway. People lie! Some do it to protect themselves or to appear more desirable and others seek dishonest financial gain. Predators and stalkers can pose as people of all ages and Law Enforcement may create fake profiles to capture criminals or to protect citizens. Parents or grown children may misrepresent themselves simply to protect loved ones. In fact, I created and managed an online dating profile to screen dates for a relative. My intentions were golden but it got complicated very quickly so, I won't be doing that again. With all this in mind, here are some important survival skills for online daters:
1. Guard your identity and location ferociously
Limit personal information in online dating profiles

Do not share real name, email or home address, phone numbers or place of employment
Do not post current school, college or university
Keep in mind that it is simple to track personal information (address, phone number, age and more) with a first name, a last name and a city

Do not give strangers access to your social networking sites. The abundant personal information is a predator's dream come true

If you must connect with strangers on Social Networking Sites, limit their access
Set up privacy restrictions to give only trusted people access to personal information and activities

Understand GPS and Geolocating on your devices and Social Media

Consider turning off GPS on your cell phones and cameras unless you want people to know where you are
To keep your location private, avoid sending or posting images from GPS enabled devices
2. Keep your online access information confidential
Avoid public or shared computers where login information can be traced
Avoid automatic login features and do not save passwords to avoid entering a password
Keep login information and passwords private
3. Remain anonymous until you feel comfortable
Use dating site messaging and instant chat instead of phones or personal email.
Use a separate email account that doesn't use your real name. (Gmail, Hotmail , Yahoo. or see DMOZ directory of free web-based mail services)
If you prefer to talk, use Skype to call without revealing your phone number or chat without video until you are ready to reveal more
Block and report verbally abusive people
Block and report those who pressure you for personal or financial information
If you become uncomfortable or are asked for information you don't want to reveal, tell the person you are not comfortable because you don't know them yet. If they are accepting, continue to get to know each other. If not, end the communication and relationship right there
4. Understand that people may not be honest with you
Profiles of daters may contain false information
Photos can be of someone else or they may not be current or accurate
People may withhold information to protect themselves, just as I've advised you to do
People may have motives for being on dating sites that have nothing to do with dating (predators, stalkers, thieves)
5. Get to know the person "well enough" before scheduling an in-person meeting
Stay away from anyone who:

… makes you uncomfortable
… won't take no for an answer
… is verbally abusive
… pressures you for personal or financial information
Before you meet in person, know the real identity of the person you are meeting so you can do some research on them

This is a good time to video chat or use Skype video
Ask for access to public or personal Social Media profiles and get a feel for who they are and who their other friends are
Search for information on Google and sites such as Pipl.com.
Be tactful, but if necessary, find a way to contact a reliable source to verify the stranger is who they say they are before meeting in person
Staying safe online is important, but staying safe in person is critical. The follow up to this article will provide important safety tips for taking your on-line relationship offline and staying safe when you meet face-to-face for the first time.
If you have any online dating experiences or suggestions for others, please share in the comment section following this article.
Until next time … Stay Cyber Safe.
https://what-is-privacy.com/wp-content/uploads/2012/09/Online-Dating-Safety.jpg
480
640
Hayley Kaplan
https://what-is-privacy.com/wp-content/uploads/2017/06/logonew.png
Hayley Kaplan
2012-09-30 11:27:20
2017-01-09 21:34:58
Internet Dating - 5 Ways to Stay Safe Online