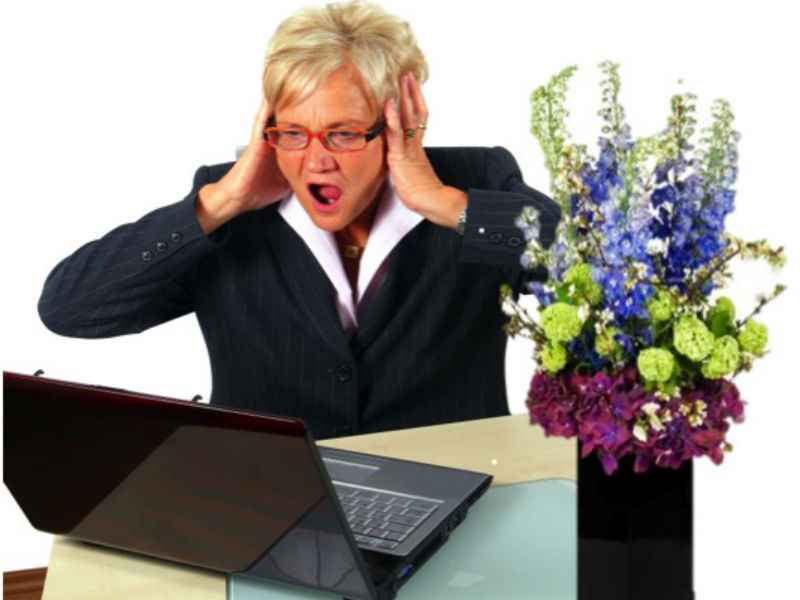 Reputation management is the process of monitoring and controlling how you are perceived online. Damage to your reputation can be self-inflicted, such as when you post a public Facebook status about how much you hate your boss. It can also come from outside sources, including websites where others post about you, as these websites can show up on the first page of Google when someone searches for your name.  91% of employers check an applicant's social media profiles during the recruitment process. One in five married couples meet through online dating, and it is not unusual for an individual to Google his or her potential date before agreeing to meet in person.
While it might seem strange to see a post about reputation management on a blog that covers online privacy, the two concepts actually go hand-in-hand. By using reputation management techniques to stay proactive, you can minimize the spread of compromised personal details in order to regain your online privacy. If certain details made their way online, they could cause headaches or even lead you to lose your job. Fortunately there are a number of reputation management techniques that can be used to protect your online privacy:
Positive Content Creation
A major element of reputation management is the creation of positive content. Take control of how you are perceived online by creating profiles on authoritative sites. Also buy your domain name (YourName.com) and host a blog so you are in control of what is being said about you on Google.
Monitoring
Hopefully you are already going to great lengths to protect your online privacy by monitoring what you post and what others post about you, and acting quickly to remove your private details from third-party websites before they spread to other websites. Set a Google Alert for your name and search for yourself weekly on Google so you know right away when someone has created new content using your name and/or private details.
Removal of Unwanted Content
Once you get a new Google alert about an unauthorized use of your name, or notice something problematic in your personal search results, it is time to work on removing this information. Some "people search sites" such as Spokeo and Intelius have added opt-out forms to their homepages so that individuals can request a removal. Certain sites have a more thorough removal process, such as Mugshot sites. Other sites might not have a formal content removal process, but do have receptive support staffs who will respond to politely written removal requests. Unfortunately, there are some sites that will brush you off if you send in a polite request, and in those cases you will need to work with an internet privacy attorney to have damaging or private information removed by the webmaster.
Suppression of Unwanted Content
There is always going to be a lag between when a removal request is submitted and when unwanted content is removed, and individuals are vulnerable during that time. To reduce the chances of others finding and spreading your private details while you are waiting to have them removed, use the positive content you created earlier to suppress the negative content and make it harder to find. Basic search engine optimization techniques can be used to secure your first page search results, so unwanted content only appears on the 2nd, 3rd, or even 10th page of Google's search results. Strengthening your positive content will make it harder for others to find this content, as 94% of Google searchers do not look past the first page after conducting a search.
Be Smart About What you Share and with Whom
Have you ever been watching a cop show and seen a police officer read a suspect his/her Miranda Rights? If the internet had its own set of Miranda Rights, you would have to read this statement whenever opening a browser: "You have the right to not share anything and anything you post online can be used against you in the Court of Google!" In short, save yourself time and headaches by being smart about what you share and with whom you share.
If you are already experiencing a reputation or privacy crisis, you need to bring in an expert before negative content has a chance to spread. Do you have any other ideas for using reputation management techniques to protect your online privacy? We would love for you to share them below.
---
About Ian Lempert
Ian Lempert is the Online Marketing Manager for Reputation911, an online reputation management company located just outside of Boston, Massachusetts. He oversees content creation and strategy for Reputation911 and its clients by staying current on best practices and trends affecting online reputation management, online privacy, social media, and search engine optimization.
About Reputation911
Reputation911 was founded in 2010 to help individuals and businesses look good online. Headquartered in Hopkinton, MA, Reputation911's proprietary platforms and technology allow it to be the quickest in the industry, while taking an investigative approach to protecting, promoting, and restoring your online reputation and privacy. Feel free to contact Reputation911 (on their website or by calling 1-866-MY-REP-911) for additional information about My Online Privacy™, which uses cutting-edge reputation management techniques to remove and suppress details you want to keep private.
https://what-is-privacy.com/wp-content/uploads/2013/04/Bad-Reputation.jpg
600
800
Ian Lempert
https://what-is-privacy.com/wp-content/uploads/2017/06/logonew.png
Ian Lempert
2013-04-23 09:55:01
2014-02-15 17:44:02
5 Reputation Management Techniques for Protecting your Online Privacy