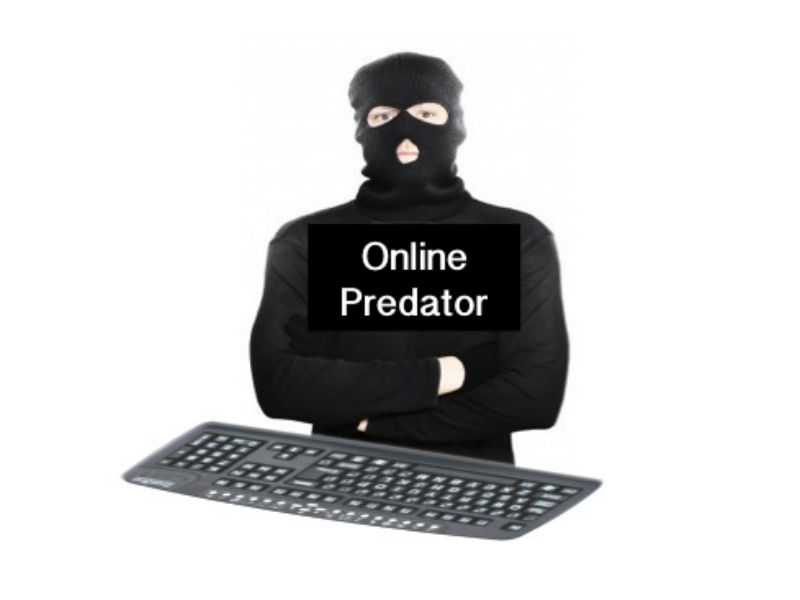 One would think that someone who writes and talks about Cyber Privacy and Cyber Safety would be immune to online predators, right? Nope. Wrong! Online predators extend beyond the stereotypical dangerous ones who want to steal private information or meet with young children or innocent women to take advantage of them. Let me explain …
It began when I responded to a post in a respected LinkedIn group forum about cruising for free in exchange for lecturing on Identity Theft. Multiple follow up emails made the concept more attractive and even though a speaking gig was never guaranteed, my ego was stroked when I was told cruise lines would be lucky to have me. I'd need to complete a specific Identity Theft certification and when I asked about other options I was told only this one had been pre-approved. He went on to tell me it would be quick and easy for me to complete this specific certification because of my solid background. Feeling vainly happy about being such a good candidate, I securely purchased the $499.00 Certification program via PayPal and then looked for directions on my receipt to initiate the online course.
Yikes! Instead of finding directions, I noticed the name of the man I'd been communicating with on my receipt. The free cruise was "bait" and the "fisherman" hadn't disclosed he owned the certification program he insisted was required. I felt betrayed and misled but I also knew I was at fault for trusting someone I met online without doing additional research. I canceled my purchase and after substantial time and effort, I eventually got my refund.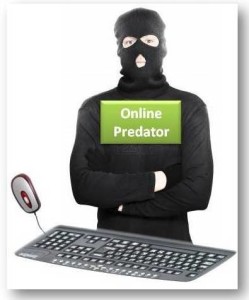 What struck me about my experience was how easily I was flattered into trusting someone when I should have known better. If I fell prey so easily, what a worry it is for young children who could fall prey to more dangerous predators! Anyone can be a victim and it's clear we need to think about ourselves online just as we worry about our children.
To keep you and your family safe, review Guidelines to Protect your Kids from Online Predators and remember, many of the guidelines also apply to you.
Until next time … Stay Cyber Safe.
https://what-is-privacy.com/wp-content/uploads/2013/04/Online-Predator.jpg
600
800
Hayley Kaplan
https://what-is-privacy.com/wp-content/uploads/2017/06/logonew.png
Hayley Kaplan
2013-04-05 12:45:20
2014-02-15 19:19:22
Was I a Victim of an Online Predator?