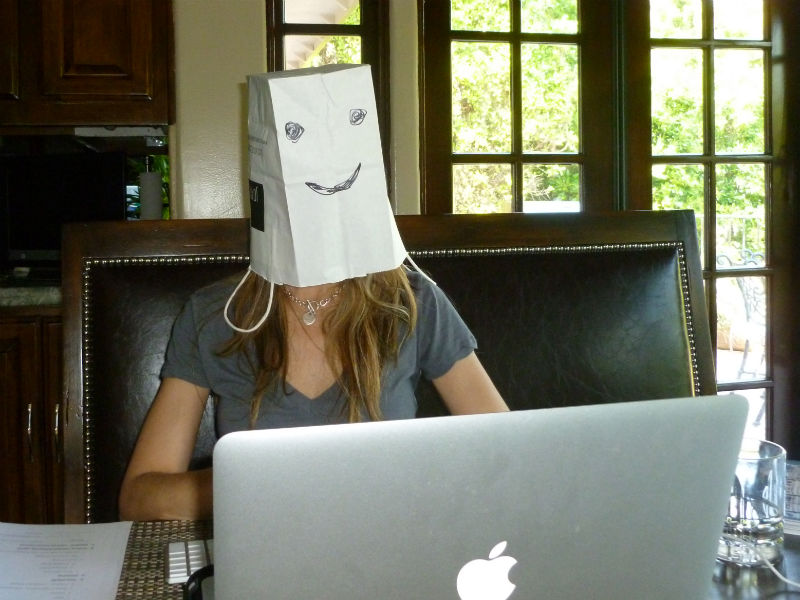 Incognito web browsing is private Internet surfing and it differs from non-private surfing because history of an incognito session does not get saved to the hard drive. When surfing incognito, cache or cookies are not left behind to provide footprints of where the user has been. Fortunately, most popular web browsers offer incognito surfing and it's useful for multiple reasons that include:
Access of taboo sites such as those with pornography or other risqué subject matter.
Privacy and safety protection when multiple people use the same computer. Incognito browsing can be used to prevent personal information footprints such as passwords and browsing history from being stored on someone else's computer at home, while traveling, at school or at work.
For testing and debugging websites.
To make management of multiple Google Apps accounts easier.
To prevent Facebook from tracking page and person views. (But interactions such as comments, posts, likes etc will not be private and will appear in activity logs.)
For planning surprises such as gifts or trips for people that share computers.
Regardless of the reason for secret browsing, the process is simple. You can skip ahead to directly to the browsers that you use regularly.
Internet Explorer 9
1.  Open IE9 browser
2.  CTRL+SHIFT+P
Using "InPrivate" Web pages prevents history, cookies, temporary files, and other session data from being stored on your hard drive or anywhere else.
Google Chrome
1.  Open Google Chrome
2.  Ctrl+Shift+N (Windows, Chrome OS); ⌘-Shift-N (Mac)
Web pages that are opened and downloaded incognito aren't recorded in browsing and download history and cookies are deleted when windows are closed.  However, going incognito does not prevent websites from collecting or sharing visitor information.  Bookmarks created or files downloaded in incognito mode will still be saved and Internet Service Providers, employers and cyber criminals can still track keystrokes via keylogging software.
For additional info see Incognito mode (browse in private)
Google Chrome for iPad
1.  Open Chrome browser
2.  Tap menu button (three horizontal lines) in upper right hand corner of browser window.
3.  Select "New Incognito Tab" from drop down menu.
4.  Shady character with a hat and sunglasses in upper left hand corner means indicates Incognito Mode.
To exit Incognito Mode, close the active tab.
Firefox 3.6
1.  Open your Firefox browser
2.  Ctrl+Shift+P (PC); UP ARROW+COMMAND+P (OS X)
Private Browsing prevents cookies and download history from being recorded locally. To end private browsing, click on "Tools" (at top of browser window) and scroll down to "Stop Private Browsing choice" on drop down menu.
Safari 5

(PC)

1.  Open Safari 5
2.  Click on the Gear icon, (Action Menu), in the upper right hand corner of window.
3.  Select "Private Browsing" from drop down menu.

While in "Private Browsing" mode, all private data including browsing history and AutoFill information will not be saved.
Safari 5

(OS X)

1.  Open Safari 5
2.  Click on Safari in browser's menu (upper left hand corner of screen)
3.  Select "Private Browsing" from dropdown menu.
4.  A pop-up will appear to explain "Private Browsing" mode.
5.  To enable, click OK button.
6.  To confirm anonymous browsing make sure PRIVATE indicator is displayed in address bar.

To disable Private Browsing, select "Private Browsing" a second time to remove the checkmark.
Safari on the iPad
Safari on the iPad does not offer incognito browsing however alternative browsers from the App store offer added levels of privacy.
Perfect Browser

"Private Mode" allows private browsing.

Atomic Web Browser

  "Incognito Browsing" mode prevents private data from being recorded. Optional passcode lock included.
Safari on the iPhone and iPod touch
Safari on the iPhone and iPod touch do not have incognito browsing however alternative browsers from the App Store offer added level of privacy on both devices.
While incognito mode offers a level of privacy, it is not foolproof.  If you're serious about private browsing, see Lifehacker's more technical article, How to really browse without leaving a trace as it may better suit your needs.
Until next time,… Stay Cyber Safe!
https://what-is-privacy.com/wp-content/uploads/2013/05/Surfing-Incognito.jpg
600
800
Hayley Kaplan
https://what-is-privacy.com/wp-content/uploads/2017/06/logonew.png
Hayley Kaplan
2013-05-12 17:55:03
2014-02-15 19:37:18
Private Browsing - How to Surf Incognito