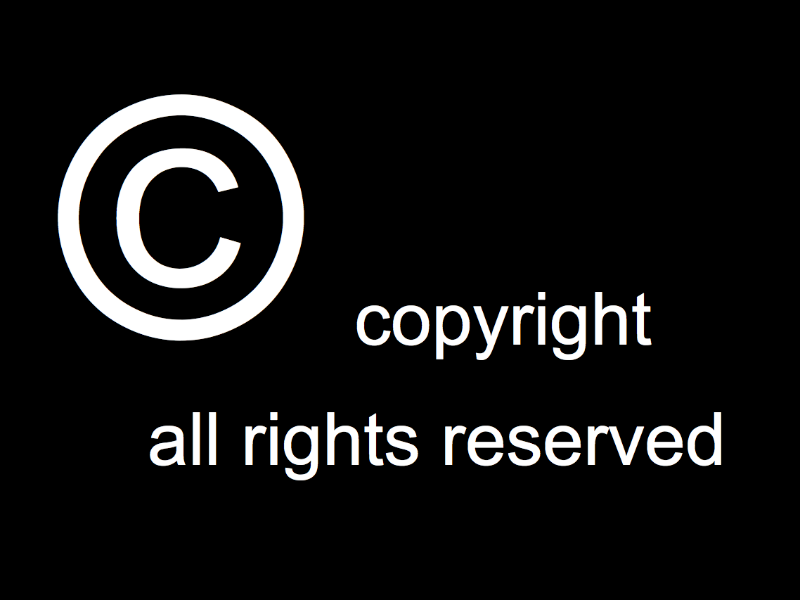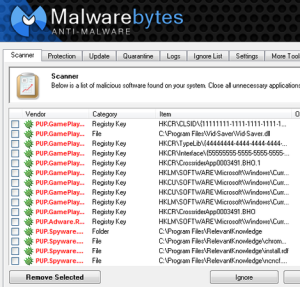 After locating Google images to illustrate a presentation on appropriate use and attribution of images belonging to others, I ran a malware scan on my computer.  The scan identified 469 malicious items that weren't there before the search. How special! Fortunately, the anti-malware program easily removed the malicious items before any damage was done and I was able to figure out what I did wrong in the first place.  To help you avoid my mistake, I'll share how I got infected and I'll provide tips for safe and legal use of images and graphics created by others.
My first tip is to use images that are covered by Creative Commons Licenses. If you want a good reason to do this, read about the large fine paid by the Content Factory in the $8,000 mistake that all Bloggers should Beware or the Copywriter who had to pay $4,000 for a $10 photo. These sizable fees could have been easily avoided and neither ignorance nor removal of the images could avoid penalty payment. In both cases, using images found in a Creative Commons search would have been a wise way to go. Creative Commons Licenses enable creators of images, music, video, web and other media to get credit for their work by retaining copyright while permitting others to copy, distribute, and make use of it.  Below please find descriptions of the types of licenses that are available.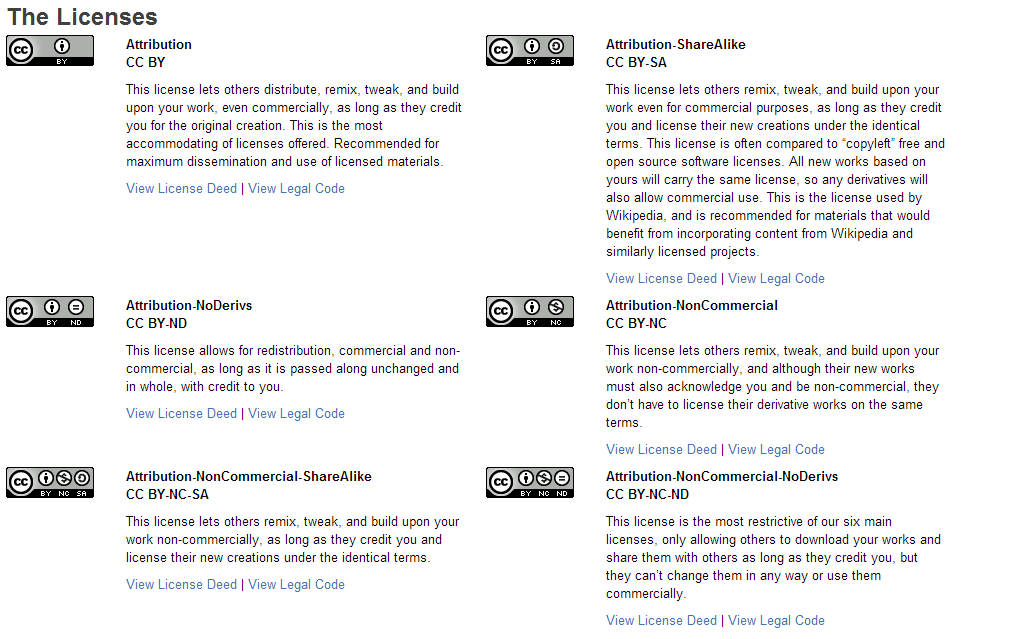 Rather than finding an image and then trying to establish if it's okay to use, begin with a search that will provide images that are explicitly available for public use. Click on Creative Commons Search to begin a search. Widen or narrow down your search by checking the appropriate box(es) if you need to modify content or use it for commercial purposes. You need to search sites individually but you can access Google Images, Flickr, Fotopedia, Open Clip Art Library and Pixabay from this site so you may want to bookmark it. Expect to find some free images and additional images for purchase individually or via subscription from these sites.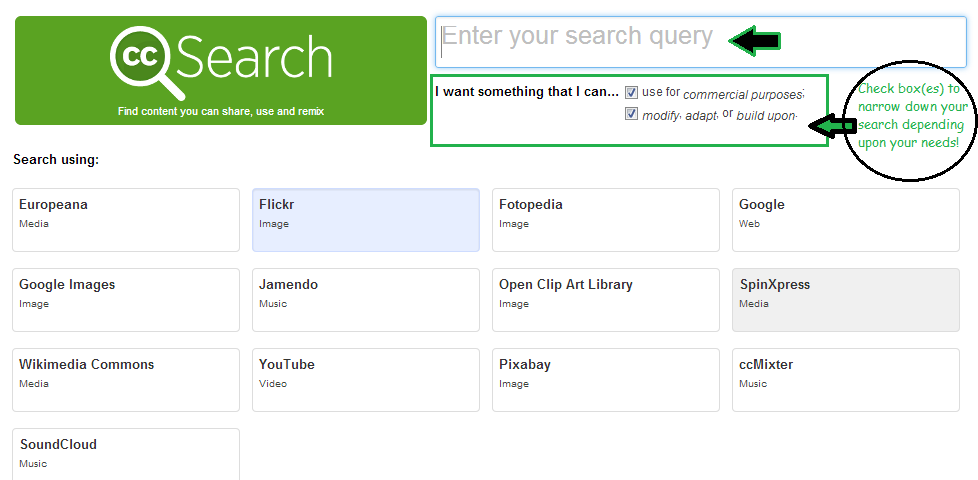 MorgueFile.com also searches multiple sites (Morguefile, Shutterstock, Fotolia and Dreamstime) at once to provide free high resolution digital stock photographs and reference images for illustrators, comic book artist, designers, teachers and more.
This leads me to how I ended up with 469 malicious items on my computer… After locating the perfect picture, my eye was drawn to a shimmering large download button which I clicked on. I was prompted to run or save a program that efficiently zipped and unzipped large files. This was the second warning sign but I assumed I needed the program to download the images. Wrong assumption! The correct download button was a small one and the big flashy one was a paid advertisement that infected my computer. Oh, the first warning sign was an "x" in the corner that I didn't notice – it indicated I could close out the ad. Tricky! Lesson learned for me and for you, be extra careful before downloading anything! Hover over links to see where they'll take you and make sure you are clear about what you are downloading. (Unlike me, read surrounding material before clicking.)
If your preference is for free images, also pay attention to which site you are on before you download an image because many free sites redirect you to paid sites for some of the images they don't have access to. But if you end up on a site such as Shutterstock, it will be labeled as such.
Technology makes it easy for owners to track and locate others who use their work.  Web Copywriters at Webcopyplus stated it well, "If it's on the Internet and others wrote or created it, do not use it without their permission!" After completing this article, I know I'll be abiding carefully by this rule especially since there are bountiful resources available which make it simple to get images with permission. This article referenced some of these sites and my next post will provide an extensive list of Creative Commons, Royalty Free, Paid and Free Image Sources so you can easily locate appropriate images when you need them. (If you have any image sites you love, please let me know and I'll include them in future articles.)
Until next time,… Stay Cyber Safe.
https://what-is-privacy.com/wp-content/uploads/2013/08/Copyright-All-Rights-Reserved.png
600
800
Hayley Kaplan
https://what-is-privacy.com/wp-content/uploads/2017/06/logonew.png
Hayley Kaplan
2013-08-19 12:41:49
2014-02-15 16:50:53
How To Legally Use Images and Graphics Created By Others