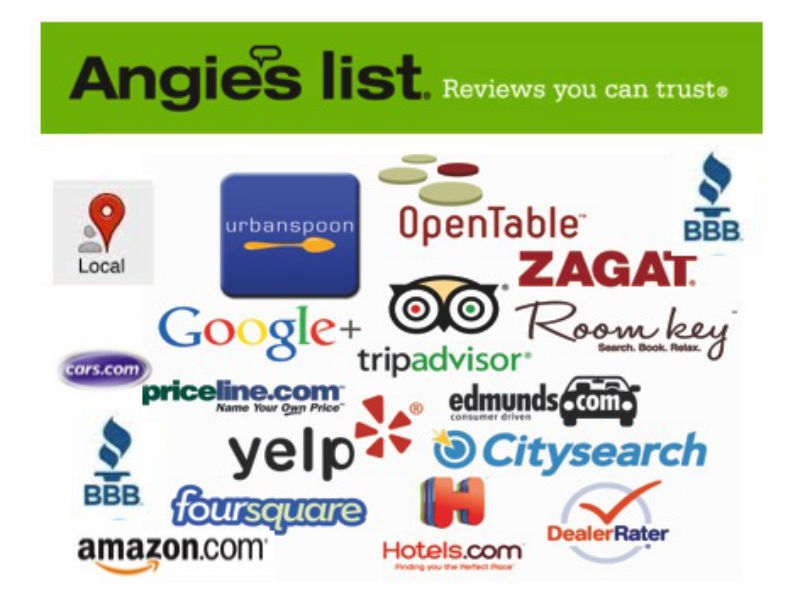 Business review sites such as Yelp can be a source of major frustration for business owners. Issues include exaggerated negative reviews from disgruntled employees, negative reviews by competitors, paid or unpaid fake reviews from people that haven't used the business and algorithms that filter excellent reviews. Additionally, there are accusations of negative reviews being more prominent for businesses that do not pay for advertising services and positive reviews being more prominent for businesses that pay to advertise. In spite of this, these sites continue to be popular because many consumers will not engage with a business until they've evaluated its reviews.
Several readers have asked what to do about negative reviews and while "one size doesn't fit all", here are some general suggestions:
WHAT NOT TO DO AFTER READING A NEGATIVE REVIEW ABOUT YOUR BUSINESS
DO NOT:
Do not respond emotionally.
Do not make excuses.
Do not get defensive.
Do not attempt to publicly identify a negative reviewer.
Even if you know who the reviewer is, do not identify the reviewer by name unless the reviewer voluntarily provided a name in the review.
Do not confront a reviewer if you are able to identify them.
HOW TO BOOST POSITIVE REVIEWS AND ENCOURAGE NEW BUSINESS
DO:
Claim your business on review sites

 so you are able to respond to reviews.

Politely ask each customer to post a review because amidst multiple decent reviews, a negative review or two will have less impact.

SIMPLIFY THE PROCESS BY PROVIDING REVIEW SITE LINKS IN WRITING.

Combat negative publicity with honest, sincere and professional responses.

To show your commitment to providing good service, acknowledge mistakes and offer to make amends. When implemented correctly, dissatisfied customers are likely to turn into brand advocates for you.

When applicable, invite the reviewer to contact the business privately to resolve the situation. (Don't forget to provide clear contact information!)
Keep responses short and concise.
Acknowledge positive and negative reviews to show existing and potential customers that you care enough to read and respond to your customers. Each response should be customized but here are some examples:

"We are delighted with your positive experience and appreciate you sharing it."
"Thank you for the compliment.  Glad to see our efforts are paying off."
"We are sorry to read this but thank you for discussing your experience so we can take steps to prevent this from happening again."
"We are sorry to learn this but appreciate you sharing your experience so we can do our best to rectify the situation."
"Thank you for taking the time to write this review.  Please contact (Name) at (Email address) or (Phone Number) to give us the opportunity to resolve your issue."
"Please accept our sincere apologies for the long wait you experienced due to circumstances beyond our control. We look forward to taking care of you promptly next time."

Observe confidentiality about the reviewer and their transactions, especially if the business is bound by HIPAA.  (medical, mental health or dental)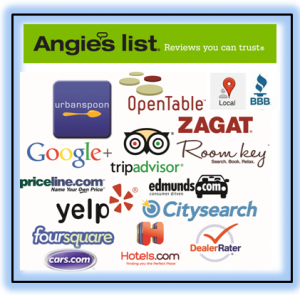 Most review sites have procedures for removing inflammatory or fraudulent reviews but this is a tedious and cumbersome process. If you are unable to have this type of review deleted, follow the same guidelines as above and find a polite and professional way to respond with the intention of diffusing the review.
While some businesses may choose to ignore their reviews, reviews are not going away anytime soon. Staying on top of reviews is important but it is also time consuming. If a business is unable to monitor reviews and budget allows for it, there are professional and reputable reputation management companies that can help increase the volume and quality of authentic reviews.  These companies are also more likely to have experience and success with removal of fraudulent reviews but be sure to use a reputable company when embarking on this route.
Until next time,… Stay Cyber Safe!
https://what-is-privacy.com/wp-content/uploads/2013/09/Review-Sites.jpg
600
800
Hayley Kaplan
https://what-is-privacy.com/wp-content/uploads/2017/06/logonew.png
Hayley Kaplan
2013-09-20 01:00:04
2014-02-15 16:49:00
How to Deal with Negative Reviews