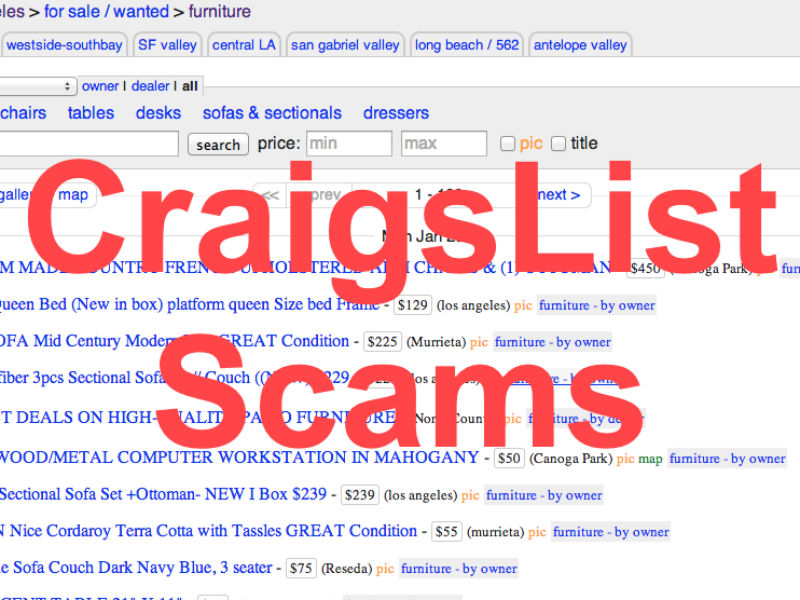 If it seems too good to be true, it is too good to be true – especially when it comes to selling on Craig's List.
It started when someone expressed interest in a painting I'd listed on Craig's List that previously had no activity. I noticed the "Buyer"  asked no questions about the painting and even though that triggered a sub-conscious warning bell, I was excited to read she was ready to proceed. I ignored my intuition but luckily suffered no financial or identity loss as a result. Unfortunately, others have not been so lucky so I began to gather additional information to help protect those who use Craig's List and other similar online services.
So, back to the scam… The initial email was followed up with the one below which I responded to with an office address instead of my home address.
The moment I hit "Send," common sense trumped my desire to make an easy buck so I searched for the email address and name of the buyer online. My suspicions were instantly confirmed as I read of the diverse experiences other people had encountered with this Craig's List Buyer. I was disappointed but not surprised so I tried to remove myself from the scam by notifying the fake buyer that the painting was no longer for sale. That email was ignored and I received the one below with detailed instructions:
As promised, the check arrived via FedEx the very next day. I was asking $989 for the painting but the check was written for a generous $2,894.65. ($989 for me plus $50 for my troubles. The difference ($1,855.65) was to be wired to the "shipper." I wanted to cash it as an experiment (okay, I'll admit, out of greed) but I knew better.
I put the check aside planning to write about it in the future and then I got the email below:
Wow!  Talk about tenacious and good follow-up! I reminded myself I had lots of other things to do and this scam was not worthy of my time. I wanted to assume what was obvious to me would be obvious to others but I knew this scam wouldn't still be going on if that was the case so I pushed my other tasks aside to investigate further. I called my local police department but there were no cyber detectives on duty. It would have been nice to hand everything over to them but I correctly suspected they didn't have the manpower to follow up on the countless online scams occurring these days. Furthermore, I had not suffered any damage from the scam so there was no incentive to take it on. But I wanted more than that from the police department so I continued to ask questions. The policewoman explained they were aware of the scam and she advised me to cut off all contact. She said some people cashed the checks and sent the extra funds as requested but once their banks became aware of the fraud, they become liable for the funds provided by the bank.
Next I called my bank because I assumed checks such as these could be deposited with a hold but I doubted they could be cashed on the spot. I was wrong. Unless the check instantly showed up in their system as a fraudulent check, Craig's List sellers could walk out with cash and their bank account would serve as collateral. My bank explained that they process checks at the end of the day and if they determined a check was fraudulent after I'd cashed it, I'd be responsible for the full amount. Darn! No such thing as a free lunch and getting greedy on Craig's List clearly comes with risks!
So, per the policewoman's suggestion, I will avoid further contact with the scammer. I wish we didn't have to be so careful about every single thing we do online these days but that's today's reality. Please share this article with friends and family that use Craig's List and if you have related experiences, please share those too. If we get the word out together, I'd like to think less people will fall prey to these prolific scams and it will become less worthwhile for these criminals to commit these crimes. That said, the reality is we need to always watch out for ourselves online.
Until next time,… Stay Cyber Safe.
https://what-is-privacy.com/wp-content/uploads/2013/10/CraigsList-Scams.jpg
600
800
Hayley Kaplan
https://what-is-privacy.com/wp-content/uploads/2017/06/logonew.png
Hayley Kaplan
2013-10-11 18:28:56
2014-02-15 18:54:22
Craig's List Scam - If it seems too good to be true, it is!