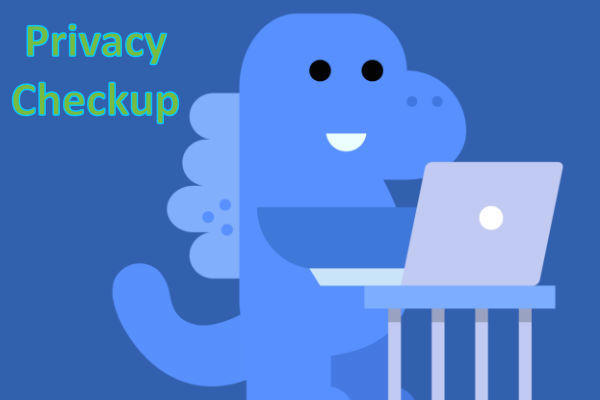 When an alligator cartoon offering a Facebook Privacy Checkup popped up while I was using Facebook, I assumed it was fraudulent. Facebook hadn't seemed concerned about making their privacy settings transparent before and with the unfamiliar alligator and no Facebook logo I was suspicious. Yet something about the offer made me look into it further and I quickly discovered that the checkup was legitimate and surprisingly useful and easy to use too.
I ran my checkup in the timespan of only a few minutes and congratulated myself on my sensible settings. However I will also admit that I located a couple of apps that had made their way into my Facebook life without my knowledge. An investigation into the history of the apps' actions assured me no harm had been done by the apps, however I promptly removed them and vowed to use the checkup regularly to make sure no other rogue apps did the same again.
I think you'll be pleasantly surprised by the simplicity of your own privacy checkup.
Follow the steps below to begin your checkup:
Click on the lock on the upper right hand corner of

your

 Facebook Toolbar. A privacy-related drop down menu will appear. You can immediately begin to explore the various options on the drop down menu, or you can use the "Privacy Checkup" which will take you through the process and allow you to explore your personal settings along the way.
See notes below for a few suggestions as you proceed.
Step One: Allows you to review and set the default for who can see your posts.
"Friends" is a good default setting but depending upon your personal needs, you have other choices. Always think of repercussions before each post, but if you select a "public" setting, remember you have no privacy!
Step Two: Allows you to review and edit the app permissions of any apps that you are using with Facebook.
Make sure you are okay with the permissions each app has and if you can't edit them to your satisfaction, consider deleting them.
Delete any apps that you're not using.
Step Three: Review your profile settings.
I highly recommend a setting of "Only Me" for things such as your birth year and your phone number.
When you have completed your checkup, you can explore additional settings. Access drop down menus by clicking the symbol circled in the diagram below and when you've completed those, explore "more settings."
If you encounter any questions along the way, do not hesitate to reach out for assistance in a comment or via the contact form.
Until next time, … Stay Cyber Safe.
https://what-is-privacy.com/wp-content/uploads/2014/09/facebook-privacy-checkup.jpg
400
600
Hayley Kaplan
https://what-is-privacy.com/wp-content/uploads/2017/06/logonew.png
Hayley Kaplan
2014-09-27 17:49:12
2014-09-29 07:55:32
Facebook's New Privacy Checkup - Thumbs Up!