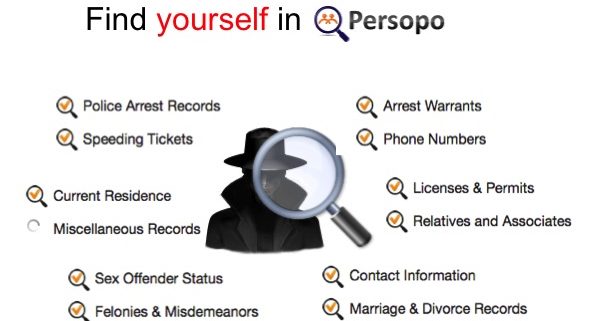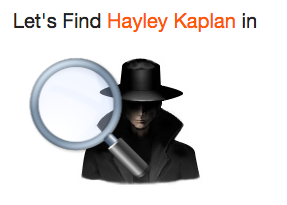 Persopo is one of many sites that provide quick and easy access to personal information originating in public records. A search on the site scans the Internet for contact information, current residence, marriage and divorce records, phone numbers, relatives and associates, arrest warrants, police arrest records, speeding tickets, sex offender status, felonies and misdemeanors, licenses and permits – pretty much the same information that other similar directory sites provide. Your personal information is then made available to anyone willing to pay the low monthly fee which ranges from about $10-$20 depending upon the number of months paid for in advance. It's hard to understand the sheer magnitude of your personal information online until you look so here's an article that gets you started on locating your own online data. Getting back to Persopo, if you prefer that others don't have access to your personal data via this site, all you need to do is ask them to remove it so that it will no longer show up in a search on your name. It's easy to do this but you will only have success if you compose your email request in a very specific way. Here's the scoop:
1 – Search for yourself on Persopo by entering your First and Last name only. If the results that come up are obviously yours, great. If you end up with a long list of names, first narrow it down by adding your state and then narrow it down further, if necessary, by adding your city and then searching again.
2 – Identify exactly which information belongs to you and then copy and paste your information (and only your information) into an email addressed to support@persopo.com. Include a sentence asking them to remove your information from Persopo and include "Information Removal Request" in the subject line. (There is no need to access a report or pay for one at any point in the process.)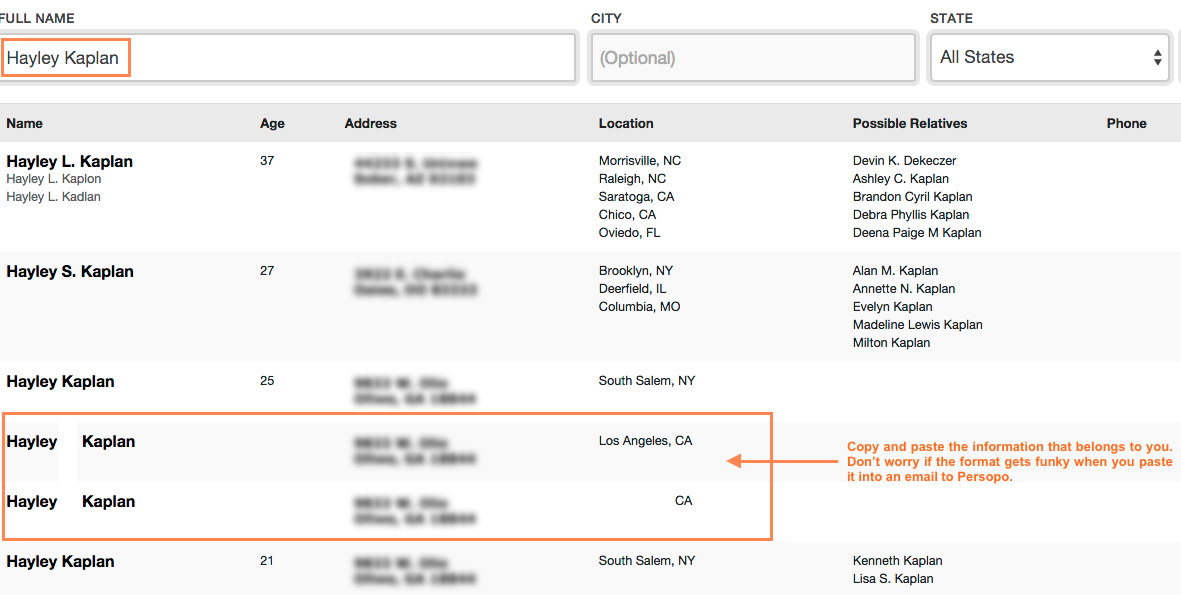 3 – You will receive an immediate confirmation email with a ticket number and then you will receive another email within 48 hours that will let you know your removal submission has been received.
4 – Put a note on your calendar for 20 business days after the receipt of the second email so that you can follow up in the event you haven't gotten a removal confirmation from Persopo by then. (Ignore or remove your note if you have successful removal before then.)
5 – Once you receive a confirmation of removal email from Persopo, search for yourself again on Persopo to make sure your information has been completely removed, especially if you initially located more than one record. (Note there are 2 records for me above) If any of your information remains online, email them again or call them at 1-866-371-2590 to follow up.
Since Persopo is one of many similar types of directories, here's a link for additional free removal tutorials.
Until next time,… Stay Cyber Safe!
https://what-is-privacy.com/wp-content/uploads/2015/11/Persopo-Opt-Out.jpg
400
600
Hayley Kaplan
https://what-is-privacy.com/wp-content/uploads/2017/06/logonew.png
Hayley Kaplan
2015-11-15 10:37:38
2018-01-31 18:31:45
Get yourself out of Persopo