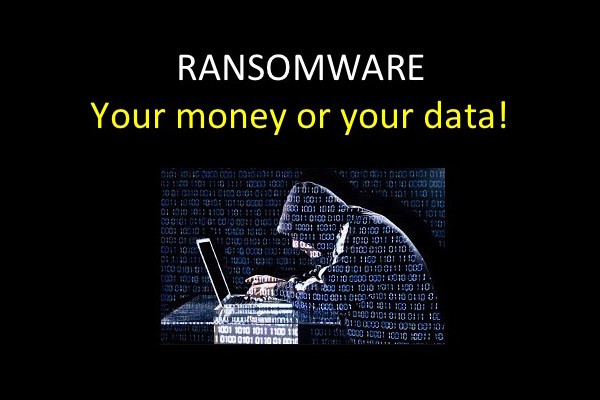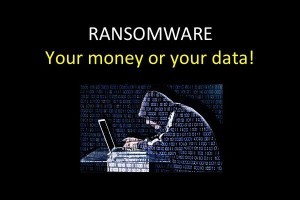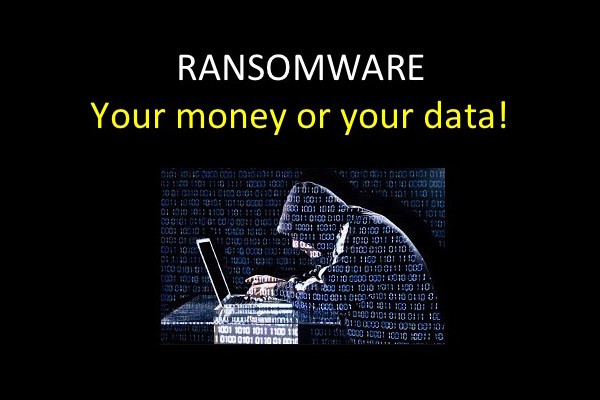 A virus in the apparent form of ransomware found its way onto my computer last week and I'm not going to lie but for a few moments, I experienced sheer panic! Luckily, I had some tactics for dealing with the situation so I came out of it unscathed. But this hit too close to home and since some friends and family members have recently been forced to buy new computers because of ransomware, I want to share my experience so you can benefit if you ever find yourself in a similar predicament.
It started with some Facebook articles about President Elect, Donald Trump. As I got more upset by what I read, I clicked on a tantalizing headline in my feed without noticing that it was not a post from a trusted Facebook friend. Suddenly, the image below took over my screen and my computer froze. I was unable to close out the message.
It was obvious I'd clicked on a malicious link and it was clear that the notification on my screen was a scam because:
I was on a Mac computer and Mac computers do not use the Windows operating system the flashing message referred to.
The trademark bad grammar of a foreign phishing scam was obvious. ("Our Professionals Will Keep You Updated With Latest Softwares" or "Just Call On Toll Free.")
If I called the number on the message, I would have been told I could gain access to my computer and remove the problem for a fee. This scam works well because the fee or "ransom" amount is usually low enough to justify the associated risks. Risks include having more malware installed on your computer, fraud associated with whichever form of payment you use and being left with a non-functional computer or virus on your computer after paying the ransom. Nonetheless, many people (and businesses) pay the fee or ransom out of desperation to gain access to their data. Once access is obtained, it is unsafe to assume your computer is virus-free. An antivirus specialist or an information technology specialist should verify there are no hidden infections before resuming use. If the data is backed up, an alternative is to wipe the computer clean with the directions provided by the computer manufacturer and to start from scratch.
Below are the steps I took in my situation:
I immediately turned off my Wi-Fi by clicking on the wireless logo at the top of my computer screen (highlighted in blue) and then clicking "Turn Wi-Fi Off."
I tried to run my Malwarebytes anti-malware and my Bitdefender antivirus programs, but I couldn't. I couldn't close out the message that appeared either and I worried that I would lose access to my computer if I shut it down at this point. So, I persisted until I finally succeeded in getting my Chrome browser to close down with a "Force Quit." This finally closed out the scam message.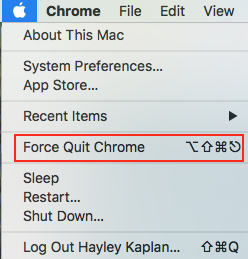 Next, I ran my anti-malware program. It found nothing on my computer.
I ran a full Bitdefender scan which picked up an infection.
The infections may have been a result of the Windows scam but they could have also been residing in unopened emails in my trash. I restarted my computer and to be safe, I ran my antivirus and anti-malware programs again. All was clear.
I averted a bigger problem by ignoring the directions in the message that popped up and by following the steps I listed above, starting with turning off my Wi-fi. If you find yourself in a similar situation and these steps don't work for you, keep your Wi-Fi off (or unplug the connection to your Internet if you have a wired connection) and keep your computer on until you get guidance from whoever you use for antivirus protection. Alternatively, find a local expert in your area (Example, "Computer virus removal Los Angeles") but don't contact them until you are certain they are reputable and recommended. (Look over reviews on a site such as Yelp.)
Remember, any device that accesses the Internet can get an infection so here is a list that applies to all of them:
Use antivirus and anti-malware on all devices and all operating systems.
Keep your operating systems and software updated because new versions often patch security holes or flaws in previous versions.
Back up your data frequently. (I can't emphasize this point enough!)
If you backup on an external drive, disconnect it after backing up to avoid infection of your backups.
Be careful online and consciously avoid clicking on malicious links and downloading questionable attachments.
Last but not least, if you find yourself a victim of a virus or of ransomware, don't be overly hard on yourself because so many scams look legitimate. It can happen to anyone, even though some of us, (like me), should know better. On the bright side, my mistake was a good thing if it helps you in a similar situation or even better, if it prevents you from doing the same thing completely!
Until next time, … Stay Cyber Safe.
https://what-is-privacy.com/wp-content/uploads/2016/11/Money-or-Data.jpg
400
600
Hayley Kaplan
https://what-is-privacy.com/wp-content/uploads/2017/06/logonew.png
Hayley Kaplan
2016-11-30 19:54:03
2017-04-07 01:18:25
How I saved my Mac from Ransomware