ABOUT HAYLEY
Thanks to the Internet, social media and technology, lack of privacy has reached staggering proportions. Personal and financial data breaches are in the news daily. Online predators are taking a toll in multiple ways and harming people of all ages and identity and tax fraud is at an all time high. It seems many people have come to expect and accept a lack of privacy, but I don't think that's a good idea.
It's a full time job keeping up with the ways losing privacy can harm you. So relax while I do the work!
A little bit about me …
I moved to California from South Africa, graduated from UCLA and became a US Citizen many years ago. Over the years I worked in Information Technology, Accounting, Commercial Real Estate and I created and ran a retail gift business which wasn't very fulfilling.
While taking business classes at UCLA in 2011, I created what-is-privacy.com after realizing that others could benefit from the issues I'd encountered and solved pertaining to technology and social media. I started by writing about a variety of problems and solutions relating to technology and social media, including articles to guide people to remove some of their personal online data. After repeated requests from readers asking me remove their information for a fee rather than doing it themselves, I finally agreed and I've been busy doing online information removals ever since. Every person I work with is in a unique online situation which requires me to constantly adapt to the requests that come my way. I embrace the challenges of doing all that I can to help people in online predicaments as well as to help those that simply want to hold onto as much of their privacy as possible.
Interested in removing your personal online information or to getting a speaker for your organization or group?
TESTIMONIALS
I recommend Hayley highly!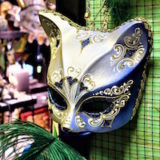 Hayley is wonderful at what she does! She does an amazing job! I would use her services again! Highly recommended!
January 2018
I immediately felt that things were going to be okay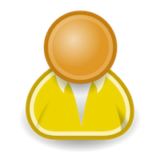 I was referred to Hayley by a very reputable Internet Law attorney to remove unwanted old content from search engines. Firstly, I was blown away by the fact that I contacted her on a Sunday afternoon and she got back to me within an hour. Secondly, I was amazed that within minutes of speaking with her she had already outlined all the steps necessary, given me an understanding of the process, as well as started taking those steps to help remove it. I immediately felt a sense of relief and peace of mind and knew that this was a manageable process that would be taken care of. Additionally, I felt supported and at ease having someone knowledgable, dependable and caring in my corner. Thanks for all your help, Hayley! I owe you:). -Dan
November 2017
Dependable results!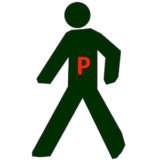 I was trying without success to remove myself from White Pages/Premium. I saw a news item on Hayley on a TV news tech show. After contacting her, she walked me through it. Hayley addresses more involved issues as well & is very experienced. Hayley demonstrated patience with me & I'm very grateful for her professional assistance. Cheers!
October 2017
The job was done properly and completely.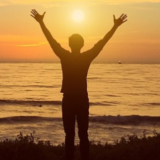 Hayley Kaplan was great in having my personal information removed from approximately 65 websites which gives me assurance that such information will not be available to hackers or others who attempt to use my personal data for improper purposes. She was very thorough and took the time necessary to assure that the job was done properly and completely.
September 2017
True Expert and a Guardian Angel!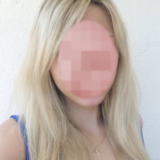 Hayley is amazing!
For a long time I've been suffering from a cyber bully who was spreading horrible slander and materials about me all over the internet ruining my reputation and destroying my career. I've been trying to get help from multiple institutions and attorneys and nothing worked out.
I was so incredibly lucky when Hayley came in to give a guest lecture at the UCLA where I've got a chance to meet and connect with her.
When I reached out to her she took my issue with a lot of understanding, sympathy and professionalism. She is a maven and has so much knowledge and expertise in online privacy and reputation she ended up finding a solution nobody else would. She is very passionate about what she does and got your back! It means so much, I'm beyond grateful!

January 2017
Hayley gave me an internet presence that reflects who I am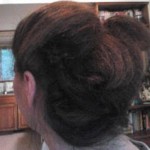 Hayley has given me back an internet presence that reflects who I am, my work experience, and that removes private information that nobody had a right to except family and close friends. I was being cyber-stalked and was almost ready to sell my house and move. There was also so much inappropriate personal information about me that it interfered with my private and work lives, and made me a prime target for identity theft. Hayley has given me back an internet presence that reflects who I am without disclosing things that marketers, criminals, and stalkers have no need to know. She is very tenacious and creative and I am so incredibly glad I found her.
March 2016
Blessing in Disguise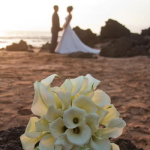 I was dealing with some personal problems, job changes and then a stalker. When I pulled up info on myself, my heart fell seeing my name, address, birth date and other info readily available and in plain site especially for a stalker to see. I worried about the safety of my kids, my family and even my own personal safety. I reached out to Hayley....at first I have to admit I was a little scared to trust someone I didn't know very well and over Internet. However, Hayley and I talked, we got into a game plan and she took control of what needed to be done. Very quick response, she cared about me...my safety...my situation....my family. Hayley is a sweetheart and just knowing her the short time through phone, email and text. She has a huge heart and cares about people's privacy. Plus, she enjoys what she does. Even if something is new to her that she hasn't dealt with before..... she still plows on. I feel better now that she helped get rid of my information and made me feel better. Thank you Hayley for all that you did and in such a timely manner. Thank you for your compassion and your hard work. I would recommend you to anyone that wants their personal information to be removed from sites. All I know to say is thank you......

September 2015
Constant Follow Up & Continuous Improvement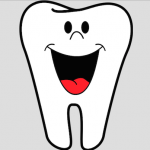 Ms. Kaplan is the best. She constantly follows up throughout the removal process and continuously improves her service. I wanted to get my name off my home address on Google while leaving my dental practice information online. Now my personal information is completely out of more than 40 sites. (I could not have done this in a year of work.) My work information dominates my Google results and I no longer have to worry about criminals having easy access to my personal information.

January 2016
I couldn't have asked for better help!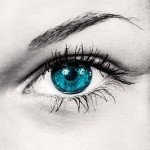 Hayley is amazing!!!!! I couldn't have asked for better help, and I appreciate all she does for everyone through her helpful tips and website. I am telling everyone I know about her.

June 2015
What is Privacy?... Privacy is very important.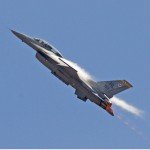 Hayley, worked wonders. I discovered personal information about me was populating on the internet all from different companies. It appeared to be random but with a little effort, weaving the information from each site developed a financial profile of me. I realized somebody with minimum computer skill could target me for identity theft. Hayley removed me from the radar.

May 2015
Professional*Discreet*Effective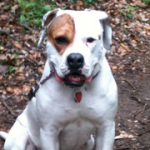 The world is changing fast and unless you desire to have your entire existence as an open book, you need someone like Hayley to watch your back. Not only does Hayley go the extra mile to get a sticky job done, she proves she is more stubborn than the most invasive masterminds of the web. In protecting your privacy, Hayley will leave no stone unturned and will not be put off by intimidation or unprincipled, lax practices in her efforts to wipe your personal information from prying eyes.

August 2014
Hayley Provides Outstanding Services Removing Online Information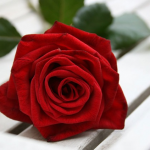 I searched many companies trying to find the best talent to remove my personal information. Only Hayley's individual personalized service actually delivered. She is thorough, knowledgeable and dedicated to servicing her clients. Her services are unmatched in the industry.

August 2014
D. Stevens
Achieve Our Dreams
Hayley Kaplan is a phenomenal speaker, not to mention being an expert in blogging and privacy.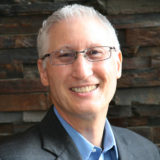 Hayley Kaplan is a phenomenal speaker, not to mention being an expert in blogging and privacy. She's spoken to several of my Social Media Marketing classes and has always done a superlative job.

What I love about Hayley's speeches is that she uses personal stories to help make her points and bring them home very effectively. She's very knowledgeable about her subjects and conveys them simply and effectively. Her presentations are extremely well done both in their design and content as well as her delivery of them. She's highly interactive and she relates to people of all levels of knowledge.

Bottom line: If you're looking for a fantastic speaker on blogging and/or privacy then look no further than Hayley.

September 2014
Karl Kasca
UCLA/Kasca & Associates
Boundless energy and enthusiasm...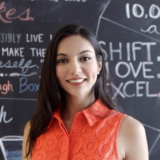 Internet privacy is a very sensitive matter - and more often than not, ignored by most of us. Hayley brought the issue to the forefront while speaking to our class at UCLA. She explained the "Do's and Don'ts" of Privacy using anecdotes and personal experiences. Her presentation was engaging, stimulating, inspiring and fun!

Hayley is without doubt one of the most impressive and dynamic experts on the subject today. Her boundless energy and enthusiasm, combined with commitment towards sharing her knowledge, make her a coveted speaker on Privacy and Blogging.

October 2014
Priyanka Banerjee
Murphy O'Brien Public Relations
Hayley Has Done Her Research For Us!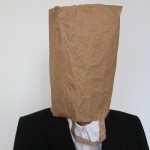 When I discovered Hayley & her information, I was amazed at her passion plus time spent doing research on protecting those of us who don't want our personal information out there for anyone to see. I have had my share of stalkers & the like. Thankfully Hayley's site has been an excellent source on how to remove my personal information for anyone to see. If privacy is important to you, take the time to look at the work she has done for all of us & pass it on!!

June 2014
JG (Radio Personality)
Self Employed Radio
Hayley delivers an excellent, interactive presentation that is informative and very engaging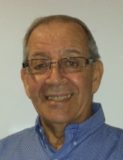 Hayley has been a great guest speaker at my UCLA and UC Irvine Extension Marketing and Ethics classes, and has always provided valuable information on social media, privacy issues and ethical concerns related to this emerging New Media field. Hayley delivers an excellent, interactive presentation that is informative and very engaging, and she has a thorough understanding of Social Media and its Marketing perspectives as it pertains to Corporate and Entrepreneurial businesses.

January 2014
Mark Stern, Instructor/Sales Representative
UCLA/Papyro-Tex A/S
extremely knowledgeable and understandable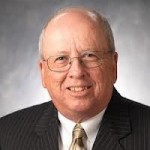 Hayley was a guest lecturer in the Marketing and Advertising class I teach at UCLA Extension. She did a great job. She was extremely knowledgeable and understandable. It was a pleasure having her lecture.

January 2014
Dave Novak, CEO
Tradewind Marketing
You helped me decide I want to work in Social Media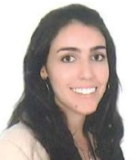 Thank you for your great presentation at UC Irvine. I love marketing and, even more, Social Media, and listening to you talking about it made me more decided that this is what I want to do. I hope to have another opportunity to listen to you.

February 2015
Marina P
International Student, UC Irvine
well informed and comfortable at all levels of her subject matter.

It is one thing to speak in front of a group however sitting down face to face with a group of 12 Boy Scouts who range from 6th to 12th grade is a challenge of a different level. Hayley comfortably engaged and held the attention of this diverse group of high energy males in a discussion on cyber safety that was tailored to their need and the scouting program. She is well informed and comfortable at all levels of her subject matter.

January 2014
Joel Ordesky, General Manager
Clair Broadcast Los Angeles
professional, poised, informational and friendly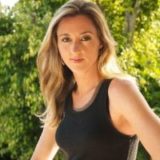 I have seen Hayley speak at a packed Social Media Marketing class at UCLA. She was professional, poised, informational and friendly. I was so happy to work with her on a few intense projects after that because she is supportive and committed to the greater goals of the business. We worked hard and fast and didn't stop till the job was done! She is a powerhouse and an absolute joy to be around.

December 2013
Caroline Dillingham, Founder
Power On Digital: Social Media Marketing, Website Development, SEO
engaging, funny and held the attention of our group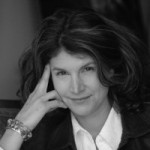 Hayley tailored her talk for a group of Boy Scouts and their parents to focus on important issues of privacy, bullying and current laws regarding online safety. She was engaging, funny and held the attention of our group. Everyone asked when she could return to speak again.

February 2014
Cynthia Baseman, Author/Blogger
Love Mom, BHMom
commitment to understanding and communicating privacy risks associated with Internet communications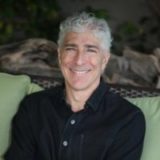 I have been incredibly impressed with Hayley's commitment to understanding and communicating privacy risks associated with Internet communications. Many of us fail to appreciate the grave risk to our personal and professional privacy and Hayley is doing all she can to catalog those risks and educate her friends and colleagues with ways to reduce or eliminate them.

November 2013
Paul Kiesel, Partner
Kiesel Law LLP
enthusiasm for the privacy issue comes through both in her blog and in person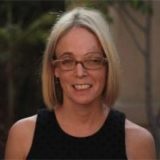 Hayley has the rare gift of translating complex digital privacy issues into easy reading for anyone -- from digital natives to novices. She is extremely detail-oriented and I am constantly impressed by her determination to uncover the real facts. Whether she is attending Cyber security classes at the Dept. of Homeland Security or simply verifying if a viral Facebook message is legitimate, Hayley's enthusiasm for the privacy issue comes through both in her blog and in person.

February 2014
Tiffany Steffens - Senior Project Manager & Strategist
Cloudberry Creative
dynamic, interactive, engaging, and involved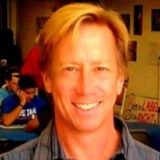 Hayley's dedication to learning was evident when we first met while continuing our education at UCLA. She has a thirst for knowledge that is apparent just from a simple conversation. Smart and articulate, Hayley continues to amaze by continually learning new tactics and technologies, and her blog about internet privacy is a pragmatic, no-nonsense tome that is well researched and wonderfully written. Hayley is one of those people that learns all she can, but even better, she shares this vast knowledge with others. We included Hayley in a social media Marketing Consortium - she's dynamic, interactive, engaging, and involved - all the right ingredients for a successful thought leader.

December 2013
Jon Burk, Digital Strategy/Content Marketing
Roker Creative Media (RCM)
genuinely cares about making sure her audience knows how to handle their personal information online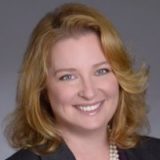 Hayley and I met at UCLA Extension while taking a Social Media class. Ironically, she was worried about having to use Social Media because she was concerned about maintaining her privacy online. She launched her "What is Privacy" blog during this class and was successful very quickly with her site. I believe her success has happened for several reasons. She is passionate about what she writes about. She spends the time needed to educate herself about each of the topics and writes content that is easy to read and very relevant. Most importantly, she genuinely cares about making sure her audience knows how to handle their personal information online. This is what defines Hayley - she is very genuine and it has been a pleasure to work with her on her site. I am very picky about the referrals I make - I would not even hesitate or think twice about recommending Hayley for any project that would benefit from her expertise.

January 2014
Mishel Justesen, Integrated Marketing Manager
RBZ Accounting