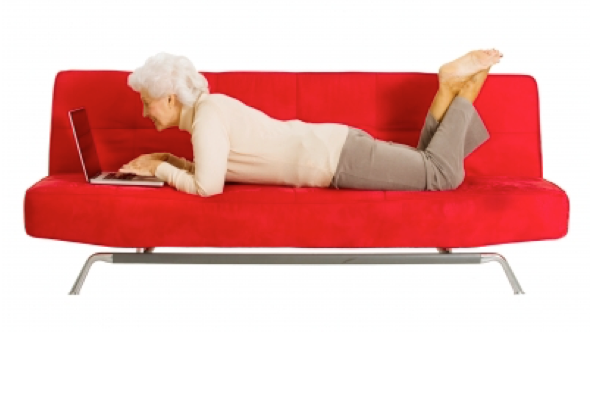 Seniors have long been targets of scams of one kind or another. And with the rapidly growing number of senior citizens embracing social media, especially Facebook, the opportunity for identity theft has also grown.
Why are Seniors More Vulnerable?
For scammers, seniors have always been a segment of the population believed to be easier to deceive…and with good reason.
The elderly are often more trusting. Some of this comes from growing up in an era where a handshake was all it took to seal a deal. And more specifically, research has shown that older adults are more vulnerable because of the way their brains process risk.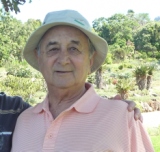 In fact, an AARP study of fraud victims found that the average age of a victim was 69. The survey findings indicate that overall, victims are more interested in persuasion tactics, expose themselves to more sales situations and are less likely to take prevention actions to protect themselves than the general population. (See how a senior in his 70's recently exposed himself to such a situation in an article about "vishing." )

Now enter Facebook and social media. According to a Pew Research poll:
Between 2009 and 2011, social media use for those 65 and older increased 150%
As of February 2012, 34% of internet users ages 65 and older use social networking sites
What do Facebook Scams Look Like?
Essentially, the sky—or a thief's creativity—is the limit. Many scams involve taking you down a dark cyber alley where you're ultimately fleeced of personal information, usually as a result of a virus you unwittingly install. And once infected, hackers can pull anything from your computer: banking info, credit cards, passwords—everything to make your life miserable.
To give you an idea of how these work, here is an actual past Facebook scam:
Deleted Account: You get a Facebook message, supposedly from a friend that says "I'm serious guys; if you people don't stop posting this of me I will be erasing my account". Below it is a link. Once clicked, you are redirected to a fake Facebook login. Several innocuous-looking clicks later and your computer is infected with malware, which can easily allow a hacker inside your computer and all of your private info.
How to Protect Yourself
Tighten up your Facebook privacy settings. You determine who sees your profile, whether its friends, friends of friends or the public. Check out these helpful blog posts here and here for step-by-step tips.
Be careful about the kinds of info you list on Facebook: birthdays, birth place, kids' names, grandkids' names, pets, and favorite destinations are all valuable pieces of info for an ID thief.
Install good antivirus/anti-spyware and keep it up to date.
Be cautious about the kinds of "deals" and "offers" you respond to and even the games you play on Facebook.
Use a strong password with a mix of numbers, symbols and upper and lowercase letters. Make sure your Facebook password is unique from the passwords you use for other programs such as banking, email, and other frequently used accounts.
Though Facebook feels comfortable because you're among friends, remember that no one but you is looking after your security. ID thieves are banking on you letting your guard down.
Finally, remember that old saying you've heard for years: If it's too good to be true, it probably is. Facebook is fun. Just remember to be safe while you're having fun.
—————————————–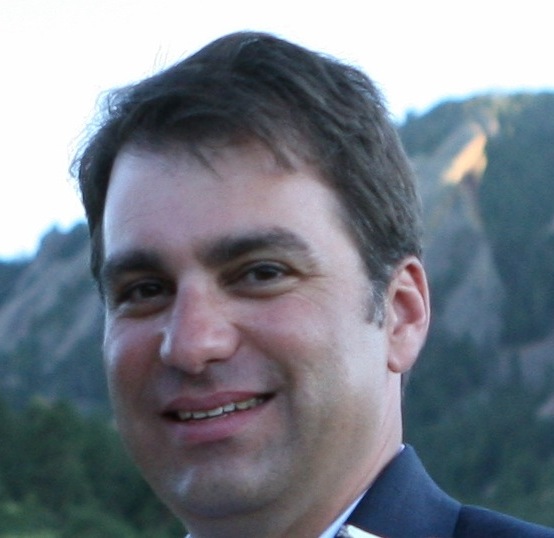 Chris Hawkins is the Content and Business Development Manager for Sprout Content, a content marketing agency. At Sprout, Chris develops business relationships, manages projects, and writes the occasional blog article. He has also written extensively on senior issues for Seniorliving.org.
https://what-is-privacy.com/wp-content/uploads/2013/11/Seniors-and-Tech.png
398
600
Chris Hawkins
https://what-is-privacy.com/wp-content/uploads/2017/06/logonew.png
Chris Hawkins
2013-11-25 16:50:40
2017-05-10 18:20:45
Seniors and Facebook Identity Theft: How to Avoid Being a Target