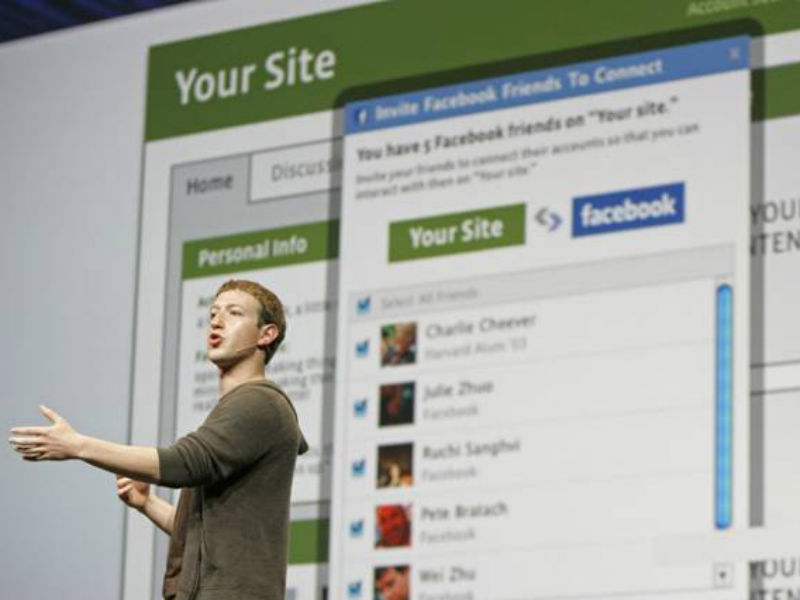 My Facebook page has recently taken on a life of its own and frankly, I'm uncomfortable. Very uncomfortable!  It's almost like I walked outside my front door in my lingerie on the way to the post office, and I didn't mean to.  Worse, I feel like somehow I should've known better…
The announcement of Timeline freaked me out so I checked my Info section.  I've never run a marathon, cycled around France or tried out kick-boxing but apparently these are my interests and activities.  I rarely watch the Ellen Degeneres show but once I liked it, so now it stands as my lone Television preference.  (The reality is I enjoy Dexter but with its sick premise, it's probably safer to keep that quiet so it's not compiled somewhere into a serious Hayley Kaplan character flaw).  I noticed all the Likes I had ever clicked on had been automatically categorized and compiled into my Activities and Interests section and they were not my actual activities or interests.  I deleted many of them with the hope I wasn't going to offend anyone if they showed up somewhere on Facebook as Unlikes.
I've been noticing lots of photos of complete strangers appearing on my wall.  At first, I was confused but then I realized this was happening because my friends were commenting or liking photos of friends we do not have in common.  I'm not liking this feature!  Talking about photos, up until now I never gave any thought to potential privacy issues related to Facebook photo tagging.  That is until I read about a Face Recognition Study that took Facebook images, cross referenced them with other online information and then found a way to figure out their interests and private information like Social Security numbers by combining face recognition with fancy algorithms and statistical techniques.  How disturbing is that?  Facebook's Privacy Issues Are Even Deeper Than We Knew!
I felt relief as I read Timeline must be enabled before it is able to neatly lay out everything ever shared on Facebook in chronological order regardless of whether we want friends to know about it or not.  I'm not terribly worried about my Facebook, which I use on a limited basis, but I am very worried about how it could affect my children.  A blog that does a great job explaining is called, Facebook Timeline a 'stalker's paradise': Mass exodus on the way?
Did you know Facebook decides what is important to us and that information appears on the right side of our screens in the Ticker? I'd appreciate this information if Facebook was right about its importance, but so far, they've struck out with me.  Most of the posts tell me who my friends are now friends with and they list every action my friends are taking on Facebook.  Yikes, that means that each time I click on something, it probably posts into my friends tickers. What if I click on a link a friend has posted on "Ashton Kutcher's separation from Demi Moore?" Will all my friends know I take the time to read this gossip? Will they figure out that I have a secret crush on Ashton and am excited he may be available for me now?" Seriously though, I wonder if my friends realize Facebook is keeping track of their every move and then sharing it, regardless of whether they want to share it or not and regardless of whether it's interesting or completely boring to the rest of us!
I dug deeper and learned Facebook lets developers build apps to allow users to share whatever they are doing whether friends want to know or not.  Users get a one time screen that explains what type of stories will be shared the first time permission is given and if they don't opt out, they may be opting in for life.  The apps don't have to ask for permission to post to Facebook over and over again.  I think I accidentally gave this permanent permission by not carefully reading the message that first came onto my screen on the day Facebook changed its format.  Not good! Not good at all!
So what does this all mean? It means I am not in control of a lot of what's going on out there and I'm not happy about that.  But I'm moving forward with my eyes wide open and I will pay close attention to screens and messages giving me options on Facebook in the future.   I will try to always think twice or even three times about what I put in writing and about each action I take in Cyberspace.  I want to walk confidently out of my house each day knowing I'm wearing my jeans and a tasteful blouse as opposed to being an exhibitionist walking out the door in my lingerie!
https://what-is-privacy.com/wp-content/uploads/2011/10/Mark_Zuckerberg-and-Facebook.jpg
600
800
Hayley Kaplan
https://what-is-privacy.com/wp-content/uploads/2017/06/logonew.png
Hayley Kaplan
2011-10-12 10:06:42
2014-01-21 12:49:57
Facebook Control & Privacy on the Verge of Extinction