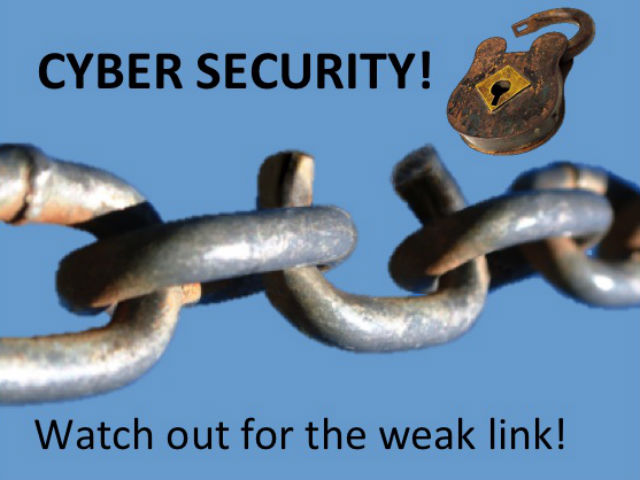 In Part I of this article, attention was drawn to the importance of avoiding phishing schemes and of keeping all software updated including virus protection and system updates to your computers and other devices.
Today, let's discuss two seemingly obvious inappropriate things that many of us do anyway because we don't think anything will come of it.  Getting right to it …
1. Do not give others access to your wireless networks at home or at work
Personal examples: My kids have shared our secured wireless password with friends when they've played internet video games at our home. I've provided our password to house guests who have asked for internet access and I've also shared this information with people who come to my home for study sessions and meetings. That was then, this is now!
More Personal examples: I keep my laptop with me so I can make good use of waiting time. Without hesitation, I've been given passwords to private networks at my hairdresser or in waiting rooms of doctors' offices. In fact, the only time someone refused to give me access to their network was at the Riverside Sheriff's Department where I took my Cyber training. Until I started to write this blog, I hadn't given much thought to the potential dangers of all of this polite sharing. Now I know better!
"War driving" is the act of driving around in search of unsecured wireless networks. It can be done with sophisticated equipment or it can be easily accomplished with a cell phone these days. Why does this matter? It matters because it provides an opportunity for criminals to invade a network to introduce a virus or other type of technological threat. This can take down or interrupt systems and allow access to personal and financial information on vulnerable networks.
The first level of protection is having a strong password that is difficult to guess. The second level is not sharing that password!
If you observe suspicious behavior, don't ignore it. You can report potential cyber threats to the cyber division of your local police department or to the appropriate person at work.
To prevent others from accessing your network at home and at work, networks should be password protected and passwords should be kept private and changed regularly. (I know I am being repetitive, but this is important!)
If it is necessary to give someone access to the internet at your work place, it's safest if access is given to a separate network with its own password that is not connected to critical systems related to the business.
At home, it's best if you can have a separate guest internet access with its own password. If not, be selective who you give access to and change the password afterwards. Read more:  Cyber Security for Home Networks – 5 Important Steps
It's unfortunate that it's come to this, but ignoring these possibilities and playing the odds may not work out in your favor.
2. Be careful when installing software or inserting anything into your computers, cell phones or other devices
USB drives, memory sticks, pen drives, CD's, and cell phones are examples of devices that can put malware on your technology.

If you find a CD or USB drive, don't attempt to see what's on it out of curiosity or in an attempt to return it to its owner. Items such as these can be intentionally left somewhere in an attempt to infect your technology.
Disable autorun features on your computer to avoid malware from being automatically installed upon insertion of a disk or USB drive. (Use Google or contact me and I'll tell you how to do this.) This applies to home and work.
Be wary of free and promotional USB drives that you are offered. These can be a source of malware and infection.
Have rules at work that are shared with everyone so everyone is on the same page.
Have open discussions at home so all household members are on the same page too.
A chain is as strong as its weakest link and it only takes one household member or employee who doesn't understand the risks to make an innocent mistake which could bring down a system and wreak all sorts of havoc in the process.
Clearly, there are many easy ways to run into Cyber trouble. By being aware and sharing information, negative repercussions can be reduced. Taking the time to assess our situations at home and at work is a great start. Following that up by documenting policies and procedures at work and guidelines to follow both at work and at home is truly worthwhile. If this sounds like too much effort, at least take the plunge by beginning with free-flowing conversation. We have so much to learn from each other.
I invite you to take a step in the joint learning process by posting your opinions and comments right here!
Until next time…Stay Cyber Safe!
https://what-is-privacy.com/wp-content/uploads/2012/09/Cyber-Security.jpg
480
640
Hayley Kaplan
https://what-is-privacy.com/wp-content/uploads/2017/06/logonew.png
Hayley Kaplan
2012-09-12 09:16:51
2014-02-15 18:46:23
Cyber Security: 2 more Important Ways to Stay Cybersafe - Part II